eXposed lugs are open for business.
The Mod 6 eXL is designed for light truck six lug applications. Each wheel is a forged two piece construction for strength and fit flexibility. Plenty strong for your HO truck and towing needs.
We design and manufacture our authentic custom wheels in house for vehicles ranging from Light Trucks, Hot Rods, Muscle Cars, to late model Perfomance and Luxury vehicles. Employing State of the Art manufacturing processes. Our team of Engineers, Craftsman and Enthusiasts are dedicated to producing the worlds finest Forged-Billet custom wheels. Schott Wheels are designed with ingenuity and style for those who are passionate about form, fit and function
Choose from our Unique Color Options...
20x8.5, 20x9, 20x10, 20x11, 20x12, 20x14, 20x15
22x8.5, 22x9, 22x10, 22x12
24x9, 24x10, 24x12, 24x15
26x9, 26x10, 26x12
Original Profile
Two Piece Welded
6061-T6 Forged Aluminum
FINISH: Polish, Brush
POWDER COAT: Gloss Black, Matte Black, Gun Metal, Lollipop Red, Lollipop Blue
CERAMIC PAINT: Black Velvet, Blue Titanium, Bronze, Charcoal, Cobalt, Gold, Red Titanium, Silver, Tactical Grey, Titanium, Tungsten, Turbine Coat
HARDWARE INCLUDES: Chrome Acorn Lug Nuts, Valve Stems
Contact us for information or pricing.
Center Cap Choices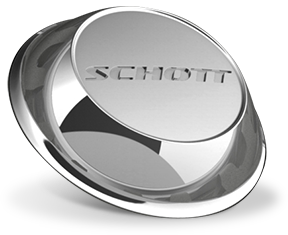 Bullet O-Ring Cap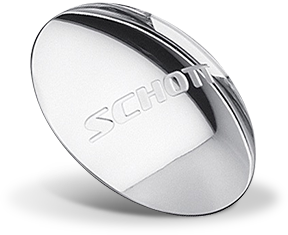 Dome Cap
Optional Center Cap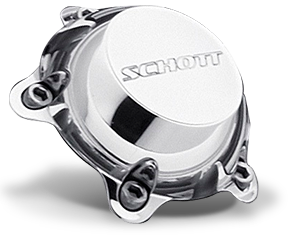 Bullet Bolt-On Cap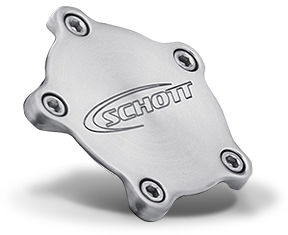 Flat Bolt-On Cap
EXL series wheels come with either an O-Ring or Bolt-On center cap, as shown on the wheel design. You can choose at the time of order, an alternative between the available center caps. Bolt-On caps add a more retro mechanical look, while the O-Ring caps offer a smoothly integrated look. All cap can be finished to match the wheel center, to stand apart.