NEW RAIL d.concave & SPLIT WINDOW wheel designs!
NEW, Mod 6 eXL! Precise. Clean. Distinct. See more...
NEW Revolver wheel design now available in diameters from 20-24".
See more...
Schott Wheels News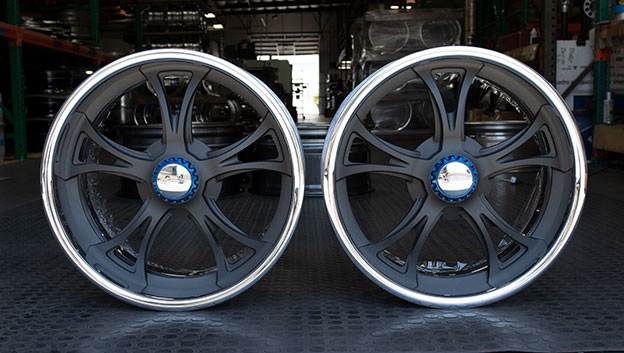 Custom wheels for how you ride.
This set of Tomahawk wheels with cobalt ceramic painted center and blue anodized spline center nut, ready to roll the streets of Texas!
Read More...